Small Business Support Program
Small Business Support Program
Photo Credit: Sly Espinoza Photo Credit: Erik Castro
Objective
The primary goal of the Small Business Support Program is to encourage economic development and destination awareness of historically under-invested areas by enhancing the exterior appearance and commercial viability of storefront businesses.
Click HERE to review complete Guidelines and Process for this program.
General Façade Improvements
Paint
Signage
Landscaping
Exterior lighting
Security systems
Awnings/canopies
Windows, doors, and safety grilles
Restoration of historical façade features
Parklet buildouts
Compliance with the Americans with Disability Act (ADA)
Placemaking Façade Improvements
Murals or other public art on building or parklet exterior. Participating businesses will be paired with a public art project manager who will work with you to design public art on-site, such as an exterior mural or mosaic, at no cost to you.
Eligibility
2022 - Phase 1 determined by location in the following prioritized areas (SEE MAP):

Roseland commercial areas
Santa Rosa Avenue/Petaluma Hill Road commercial areas
Downtown

Mid-2023 - Phase 2 pending fund availability, remaining commercial areas become eligible (see Phase 2 on MAP)
Impacted Small Business:

<500 employees
Experienced decreased revenue or gross receipts during

pandemic

Experienced financial insecurity due to

pandemic

Faced increased costs
Lack capacity to weather financial hardship due to pandemic
Challenged with covering payroll, rent or mortgage, and other operating costs during

pandemic
How to Apply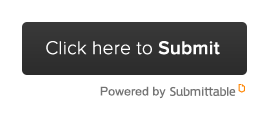 Grants available retroactively for eligible projects completed on or after July 1, 2022.
Click HERE to review complete Guidelines and Process for this program.
Contact Us
City of Santa Rosa Economic Development Division
[email protected]
707-543-3080